Earn Residual Income
30% - 45% Residual Income Selling This!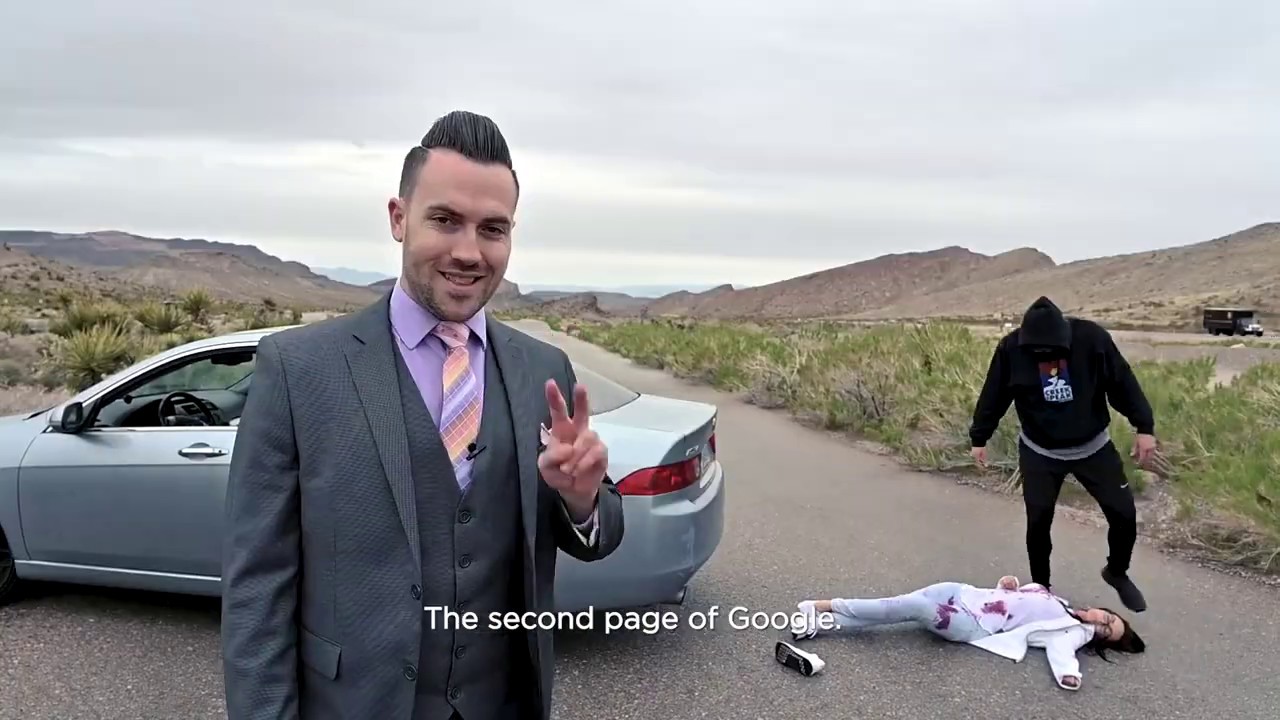 Guaranteed Results
100% Success Rate
1-Year Long Agreements
100% Free - No Cost To Sign Up
THIS IS NOT AN MLM
Work From Home Sales
(Or) Affiliate Partner Opportunity
GET STARTED
akhi N.
Hiring First Page SEO Guarantee for our new website is the best thing my company has done in a long time. From start to finish, James and his team are professional, easy to work with and just really, really good at what they do. Our website is big and complex, and First Page SEO Guarantee took the time to review all of it and present us with several detailed, useful options with clear price quotes and timelines. The completed site meets all of our needs and then some, and every time we contact James for anything, he is unfailingly helpful and super quick to respond. We've asked them to do other smaller projects since the big redesign, and our experience has been just as positive every time. Thanks again!
thomas jy J.
I needed a simple website for my photography portfolio and some simple design stuff I do as a hobby. Matt from First Page SEO Guarantee helped me come up with some really creative business ideas and graphic design for my site. I was most surprised at how quickly and efficiently he worked. Great guy!
Malova J.
This company SEO Guarantee is absolutely AMAZING! I hired them for Las Vegas SEO service for my business right here on the Las Vegas Strip. I couldn't believe how good their marketing was. I've hired so many companies to accomplish this goal and who would have ever thought paying for a guarantee was the way to go! They rebuilt my website, they rebuilt my brand, they did a total makeover on my conversion strategy and they didn't even charge me a dime to do all of that! All I pay for is the guarantee! I am so impressed. Thank you so much, finally we have consistent growth in our company.
Michael G. J.
First Page SEO Guarantee helped me tremendously with my clothing website! Their team was awesome and worked on every thing so fast. I was not too sure how I wanted my website designed, but they also gave me insight on that.They understood my vision and brought it to life! They also kept their promise for the launch date. Long story short, they did an AMAZING job. I highly recommend them!
Alex H.
Well, I really don't know where to start. After having couple of bad experience, finally I came across with these group of young but very talented, knowledgeable and most important of all very friendly people and very affordable price.What they did for me, it was not only to limit themselves to the task of my contract, they literally took extra mile to clean and upgrade my we site and clean it up from any mistake in order to function properly without any extra charges, which resulted for me to believe that there still are some people that they are not money hungry and after your money. So even now, after almost 2 years since my contract with them has been exhausted, I know that, I can count on their assistance for any issue or problem for my website and they never say no. Therefore, I have to say if you are looking to build a new website or just improving your existing one, with SEO, these are the right people.I wish them the best in their business.
Rose P.
I am very thankful to those guys, not only they have saved my business but they are making my business grow. They have fixed my website, social media and online reputation for my business. I have been working with them over the years and ever since I started working with them, my business keeps growing. I went from three employees to 15 full time employees as of now. Thank you guys! Highly recommend to anyone trying to grow their business with online marketing.
John W.
Love these guys! They made my transition from my old outdated website to a modern responsive one completely seamless. They understood my needs and were able to work with my budget as well. Thanks for putting up for the countless revisions and never losing steam with me! I am definitely recommending these guys to anyone who needs a website made
Lois H.
These guys did a superb job of creating a simple, professional and easily accessible website from scratch for my acting career, along with self-updating info and good tech support for any follow-up editing needs. James, Matt and the crew all worked patiently together to create and customize exactly what I visualized in promoting myself and showcasing my work...and their rate is very fair! These are some cool cats who know websites. But even more importantly, they know how to balance advising with listening throughout the process.
Sarah A.
Working with James was a great decision. He took the time to listen my goals and understand my business. Then, he came back with strategic recommendations about how to best leverage online marketing to drive sales. His recommendations were key to driving new leads and eventually new sales and opportunities for my organization. Working with James and First Page SEO Guarantee was a pleasure and I would highly recommend these services.
Richard H.
First Page SEO Guarantee was GREAT! I cannot say enough about them. James is my service representative and he is top notch. They are professional and knowledgeable. I learned a lot form them. When I have a question, it's answered within hours almost the same day. My business increase over 60% for the past several months. Though it's pricey for my budget, but I see results. Thank you: Matt and James.
Awais S.
First Page SEO Guarantee saved my website! It looked so bad before I was loosing hope in my website and my designer, but I found First Page SEO Guarantee and I canned my other designer. These guys know exactly what they're doing, everything they changed on my site was for the better because now I'm making a lot more sales, nothing like I was before. I'm super thankful for Websites Depot and their help. I suggest you give them a try!
Jack C.
When I was hired by my company to redo our corporate and branch websites, I had my eye on a few companies in Las Vegas. However, after sitting down with the team at First Page SEO Guarantee, I knew I didn't need to look any further. The easy-to-use platform for quick updates, coupled with an incredible design and dev team for our customers needs, was exactly what we needed. We've tweaked the site multiple times and every time we make changes based on their recommendations, we see improvements in the meaningful data and conversions.I don't think there's a better or more honest group you could work with. Highly recommended!!
Brittany L.
I am very satisfied with the work they have done so far. James is my rep and has made sure our account has been very well taken care of. James and the rest of the crew has also been very efficient.
Ernestine R.
I found out about Matt's team, when I searched on Google best SEO company in Las Vegas. They showed up first result organically on Google First page. I have been working with First Page SEO Guarantee for past 5 Years now. My company has grownup from three employees to 40 employees. Our starter package was Silver now we are on Custom VIP package. I highly recommend First Page SEO Guarantee as a marketing partner if you are serious about growing your business with digital marketing. Thank you guys, looking forward to many successful years.
Janina S.
They did an amazing job with my e-commerce site! First Page SEO Guarantee Las Vegas is high quality. A good friend of mine recommended them and he was right. James and Matt were super nice and contributed with a lot of good ideas. So the original idea I had turned into something even better! Price was reasonable considering the quality of their work and how fast it was done. I'm very satisfied with this company.
Andreas D.
First Page SEO Guarantee Las Vegas is the most intelligent business choice I've made! I need to Re plan my site all alone with some free system, and immediately understood that it was outside my range of abilities. At that point my companions suggest James from First Page SEO Guarantee. James and his group take our input in an astounding manner and completed a few changes to our site. I'm very content with the work they accomplished for me.
Bryan N.
An incredible company to work with, who not only delivers on amazing results but who actually care about their clients. You are not just a number here but more like a family member. SEO Guarantee has a team of highly skilled experts who really know what they are doing and work on your project with an urgency. You get the white glove experience here! You get your own case manager, a team of marketers, web developers, and content writers. There is also a customer portal that tells you real time what has been worked on, what is being worked on, and what results you have received. You always know what is going on with your project and it is always so easy to get ahold of someone for assistance. If you are a serious business owner and want to take your business to the next level there is no other choice but to go with SEO Guarantee.
Mikko M.
I hired James and his team to boost my local business. I was skeptical at first since I haven't hired any SEO services or Marketing services before but James didn't fail me. He and his team delivered results that are beyond what I expected. Keep doing what you're doing and help more local businesses 👌
John M.
Working with First Page SEO Guarantee Las Vegas is effortless. The team has the business savvy to quickly grasp concepts and turn out exceptional visuals with very little revision required - all with the committed deadlines. I can't say enough about the quality, the speed, the attention to detail and the effectiveness of his work. The team at First Page SEO Guarantee Las Vegas deliver a rare combination of creative conceptualization and incredible design. I was beyond thrilled with the final result.
Cherwin A.
Friendly Work Environment. Kind and Talented people. Best Web Designs also in mobile web Designing . Check out their website to be amazed and inspired.
Jefferson E.
So I actually came across this company online and it was one of the best investments I have ever made. I dealt with a specialized team that helped me reach my business goals. They were very responsive & very helpful. I first started off wanting paid advertising using facebook and google ads and now they run my entire marketing operation. Thank you guys!
Ugdoracion Lights and S.
This company is near perfect! Quick updates, great people and amazing prices! If I could give them 10 stars I would!
Alvin L.
Super team! Great quality work, fast communications and always available. Quite an extensive service offering with their marketing. Highly recommended!
Maeve W.
First Page SEO Guarantee Las Vegas is the smartest business decision I've made! I want to Re design my website on my own with some free framework, and quickly realized that it was outside my skill set. Then my friends recommend James from First Page SEO Guarantee. James and his team take our feedback in an amazing way and did several changes to our website. I am extremely happy with the work they did for me.
Mike F.
I Strongly Recommended Everyone to First Page SEO Guarantee Las Vegas For Any Type of Work Related to Digital Marketing. These guys are very professional and experienced
Patsy C.
They do excellent work! Very thorough, I'm always updated even though I don't ask them to, and our targets are always met. I think they are the best SEO in Las Vegas.
Patrick M.
These guys are amazing! Don't go with any other company. I've talked with at least 10 other companies that are in this space but none of them even come close to this one! Well worth your time and money.
Hugo A.
First Page SEO Guarantee Las Vegas was awesome. I very much appreciate how accurate you were on my vision for my website, it's like you read my mind entirely. Great work. Recommended
Philip P.
SEO Guarantee has a knowledgeable team helping me to set up my website and SEO, so that I can put my energy and focus more on my business. Great customer services.
Whitley
Recently I have had the opportunity to work with SEO Guarantee and am very pleased with the their knowledge of search engine optimization, marketing strategies and web design.In talking with their company, I was impressed with their business philosophy of complete SEO and not just listing a company on Google and figuring their job is done.I would recommend SEO Guarantee to other companies that are looking to improve their search engine optimization.
Geneva S.
SEO Guarantee is the absolute best! They are personally involved with the success of every one of their clients. Their passion is unbeatable. They are a dynamic team to have on your side.
Joe S.
Cant recommend them highly enough! Super skilled at SEO as well as business strategy and branding too!! If you go with them you will NOT be disappointed!!
Archie S.
We used SEO Guarantee services to help rebuild our website and increase our SEO. The site is now beautiful and very user friendly compared to before. However, the BEST part of working with them is their team and their willingness to take feedback, give guidance, and work with you to perfect the final product. We specifically worked with Matt who was so kind and always immediately responded to our requests over email and multiple video conferences. I would recommend them to anyone looking for a complete site rebuild all the way down to some general guidance.
Liyam S.
SEO Guarantee did amazing work creating our website from scratch. I didn't know exactly how I wanted it to look, I just knew the emotional connection I want each customer to feel and they nailed it.
Muniz S.
Can't believe the value James brings to the table, it's unreal!
Sarah A.
First Page SEO Guarantee exceeded their guarantee after about four months of service. It felt incredible to be able to trust a marketing company again.
Drake L.
We thought they were joking or exaggerating when they say some of their clients can't handle the amount of customers they get from SEO/organic traffic after going with First Page SEO Guarantee...we had to ask them to slow down because they were, in fact, not joking and we were having capacity issues. Despite the additional stress of too much business, it still remains the best money I've spent on marketing services as a business owner. I highly recommend taking a leap of faith and trusting James and his team, they do everything right by their clients.
Steven M.
My organic traffic had such significant increases, I was able to cut my pay-per-click spend down to pennies on the dollar.
Alexis J.
Their customer service is top notch; if you have an issue, they take care of it as fast as humanly possible. Additionally, everything they say about their results is accurate. We've seen insane growth on our Google my business account and more people coming into our store than even before COVID!
Alan K.
I managed to stay afloat during covid because of where I was ranked on google. And for no other reason than that. I'm so thankful I signed up last summer. Thank you!
Joseph W.
I'm on the first page on everything, I get new clients every day, and my colleagues all are asking me what I'm doing differently and the truth is the only thing I've changed in my business the last two years was hiring First Page and following the guidance that James and his awesome staff have helped me with. Thank you! Highly recommended.
Paul M.
Finding a good digital marketing company is like trying to find a reliable used car for less than one thousand dollars. Almost impossible. These guys blew away our expectations. We dominate pretty much all the key phrases that we would ever want to rank for.
Karen S.
I was taught "if it's too good to be true, then it's a lie". I was so hesitant to sign up with this service because it sounded way too good to be true. But the longer I'm on it, the more I realize that it's too good to be true, but it's seriously 100% true. They deliver, they support us for so many aspects of our technical side of our shop. I highly recommend them. Hire James!
Leif F.
I highly recommend First Page SEO Guarantee. They kick butt at what they do and have so many years of experience guiding business owners like myself. Try them out!
Andrea T.
Best SEO company in Vegas!! Helped me so much with my new company. Highly highly recommend. Hard to navigate a pandemic, but James will lead you the way
Harmon E.
All I've got to say... is don't hesitate. If they offer you the guarantee and you can afford it ... Take it! Changed my life. Thank you so much First Page Guarantee
Benjamin S.
Hands down the best WEb & SEO company I've ever worked with. They have an amazing client portal that manages all our communication, results, progress, updates, and website maintenance requests. I have their full suite, I ask them so much every month and they never ask me for more than the fixed monthly rate. It's absolutely insane. I was paying 3x more doing this with multiple companies and now it's all in 1 roof and way more efficient than it's ever been. Super thankful for this company, I've even sent friends and family their way.
Celina K.
James Sutton and his amazing staff are literally the best people I've ever worked with online. I have 3 accounts with them and they knocked it out of the park on all 3. I highly recommend them!
Janie E.
Been with these guys for years, ever year they upgrade my website, every month my stats get better, every request I ever have they handle and never ask me for more money... It's absolutely insane. I'm on the first page on more key words than I can keep track of (they certainly do though). I highly recommend FPSG
Otto B.
I'm on the full suite package, and they are not kidding about "all inclusive". I send web requests every week, they upgrade the site on their own on top of my requests. They do all my graphic design requests, text requests, and all of this for 1 fixed cost per month. And I'm ranked #1 for a lot of phrases.... Thank you so much FPSG - My business and life has changed because of you and I'm so dam happy I signed the deal.
All Rights Reserved. © 2020.
By filling out this questionnaire you help us get to know more about your business goals. This will allow us to be more prepared with available options for you when we discuss your needs.
Answer to the best of your ability.